Gift Cards
Choosing the perfect gift can be a challenging task, fraught with uncertainty about the recipient's preferences. Enter the Tuff Stuff Overland gift card, a versatile and thoughtful choice that stan...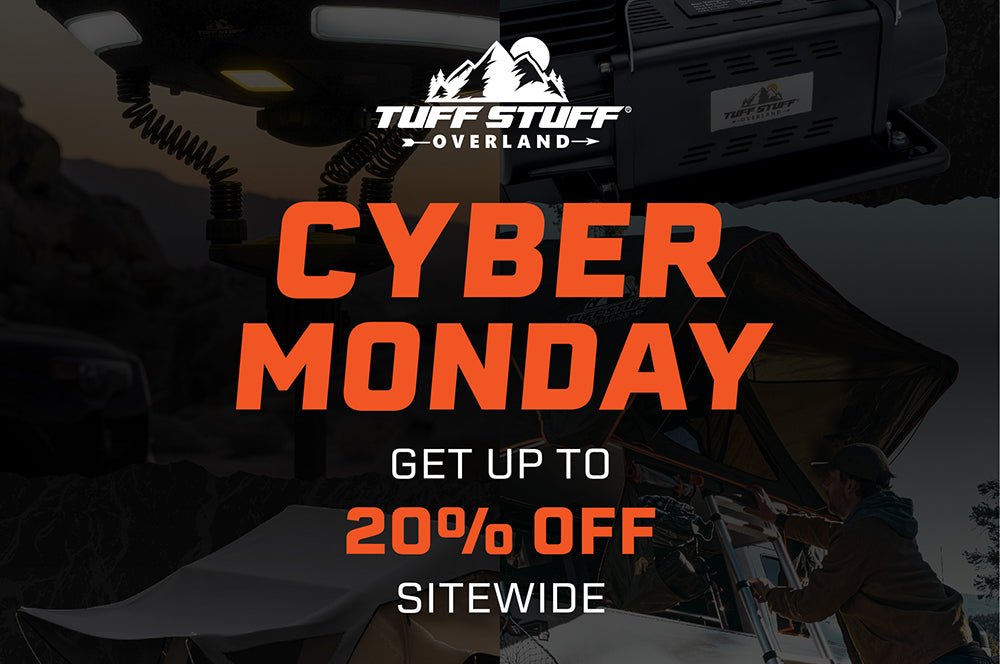 Holiday Sale
There's still time to get the latest and greatest deals from Tuff Stuff Overland with our Cyber Monday Specials. Don't miss out. They will be gone as quickly as they came!
Black Friday Sale
The holiday season is upon us, and if you're searching for the perfect gift for the adventure enthusiast in your life, look no further than Tuff Stuff Overland. Known for rugged and high-quality ou...