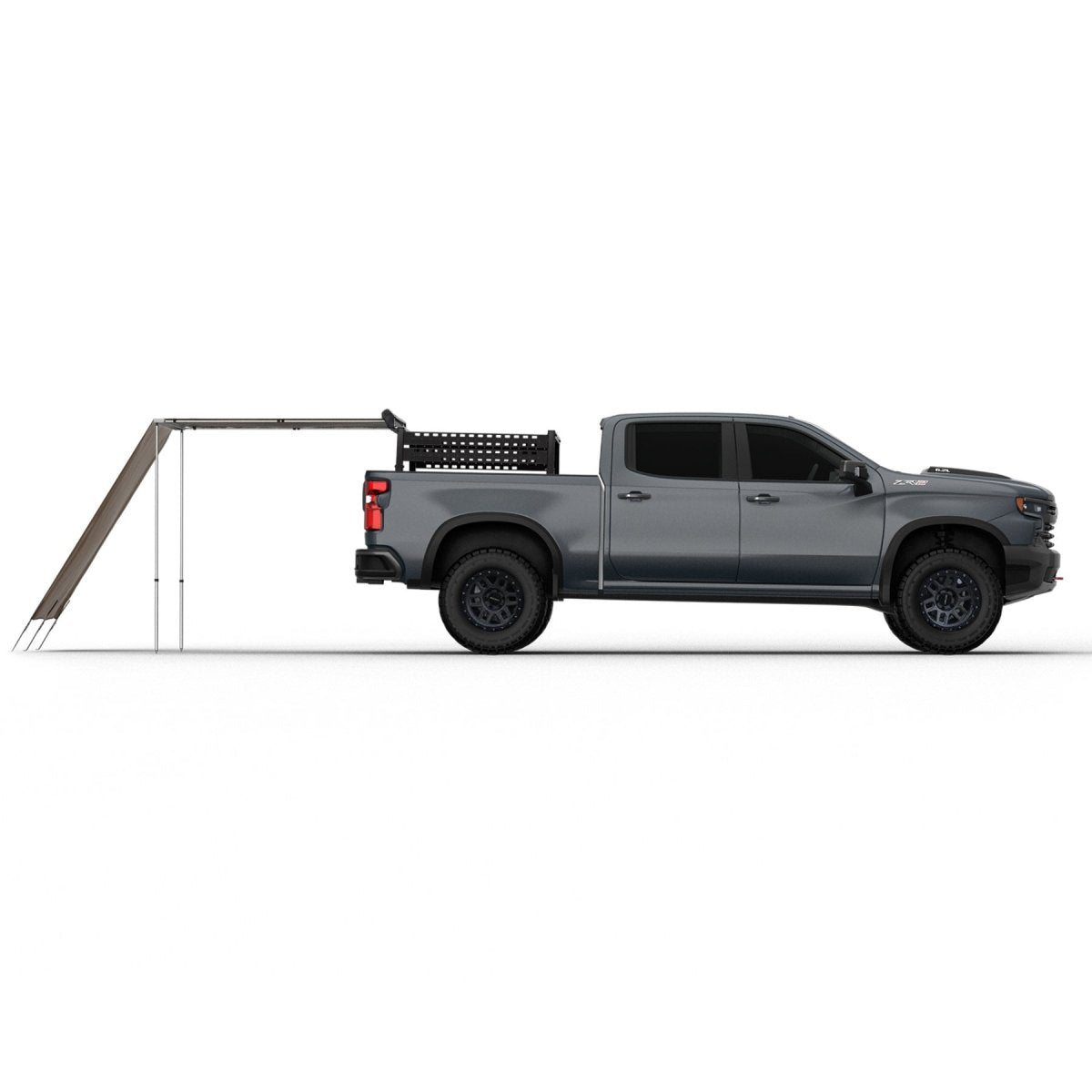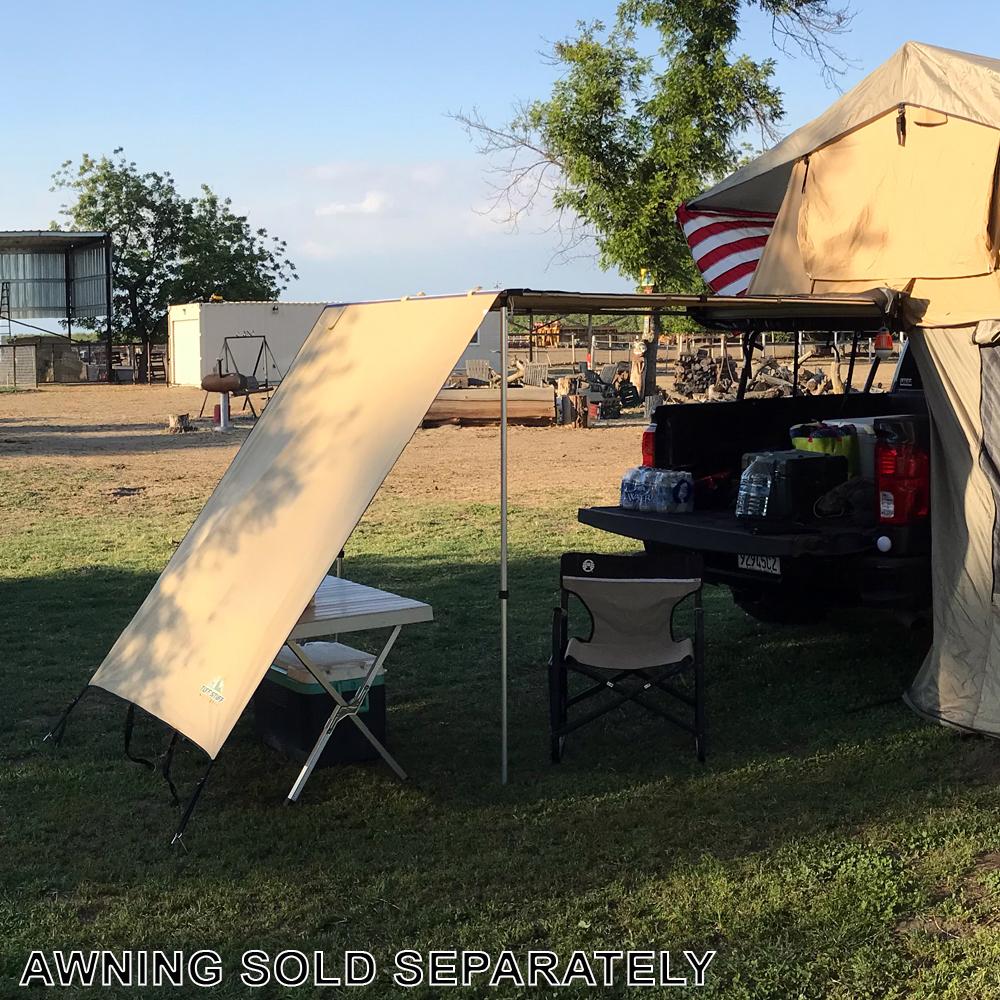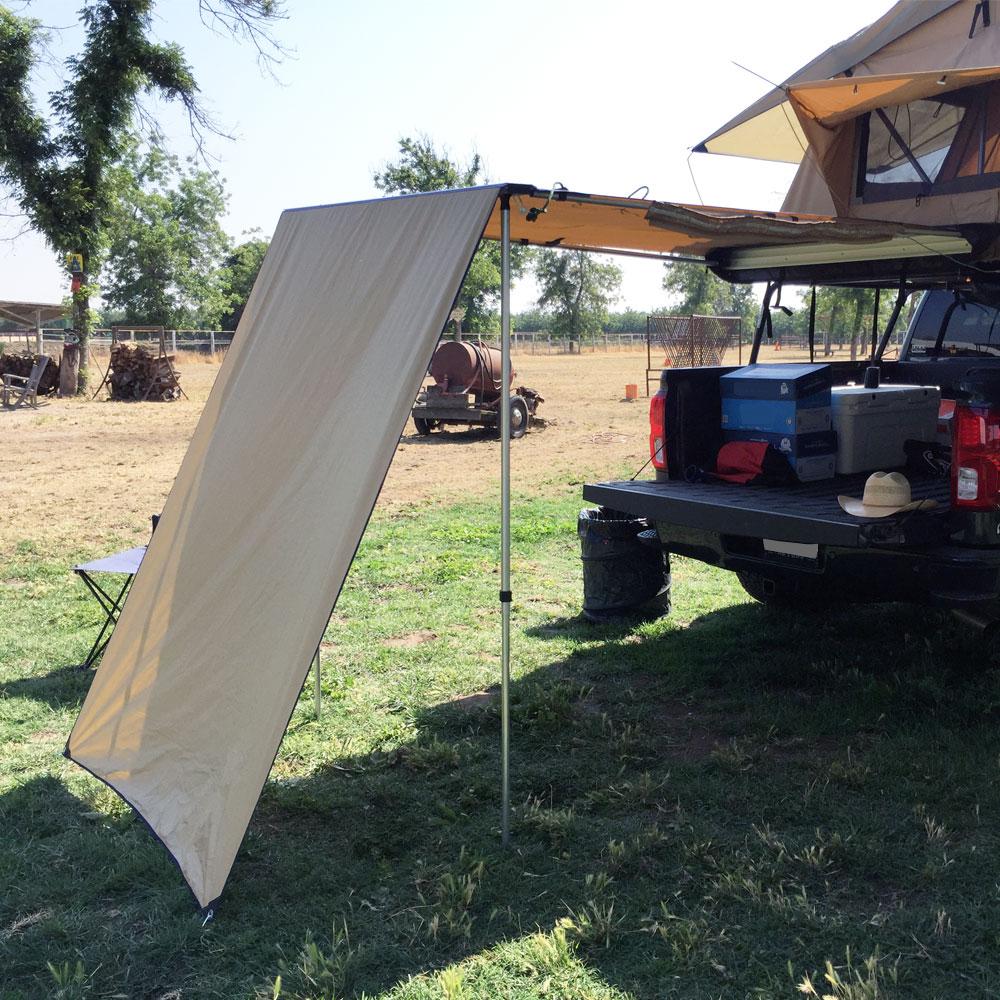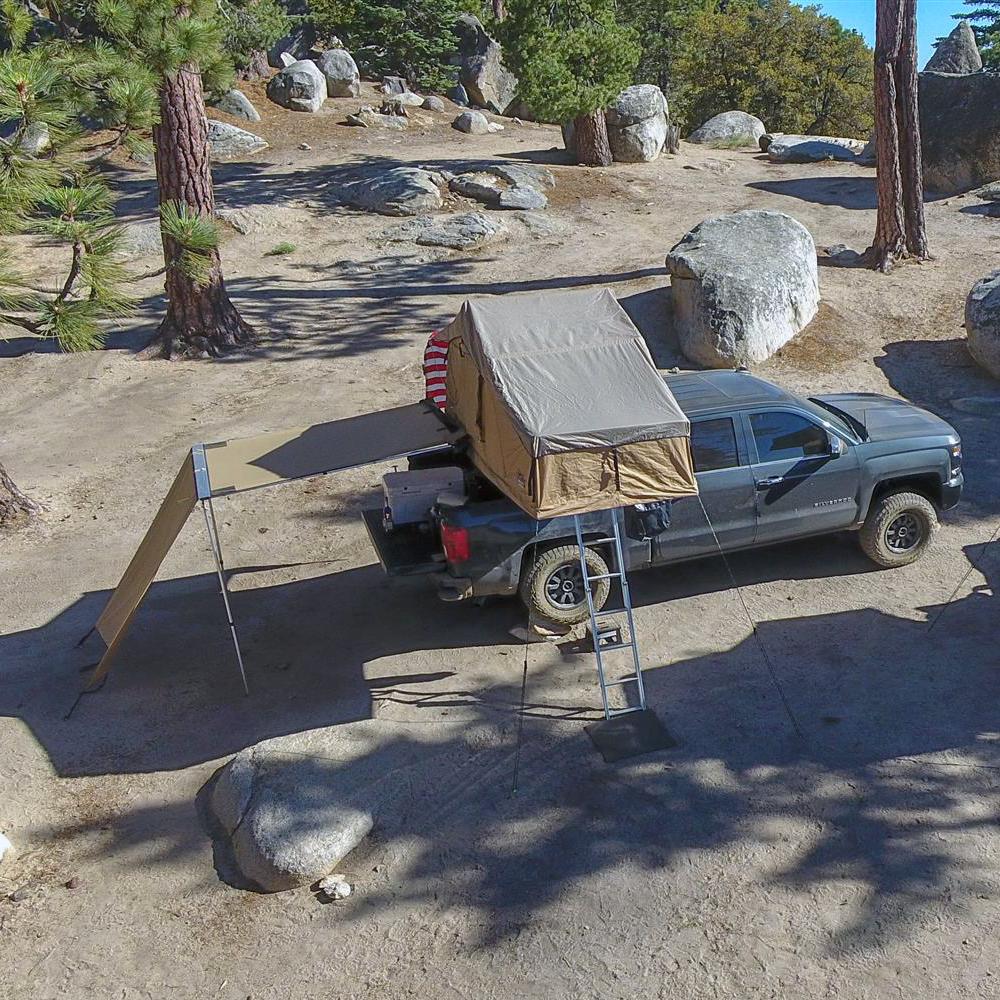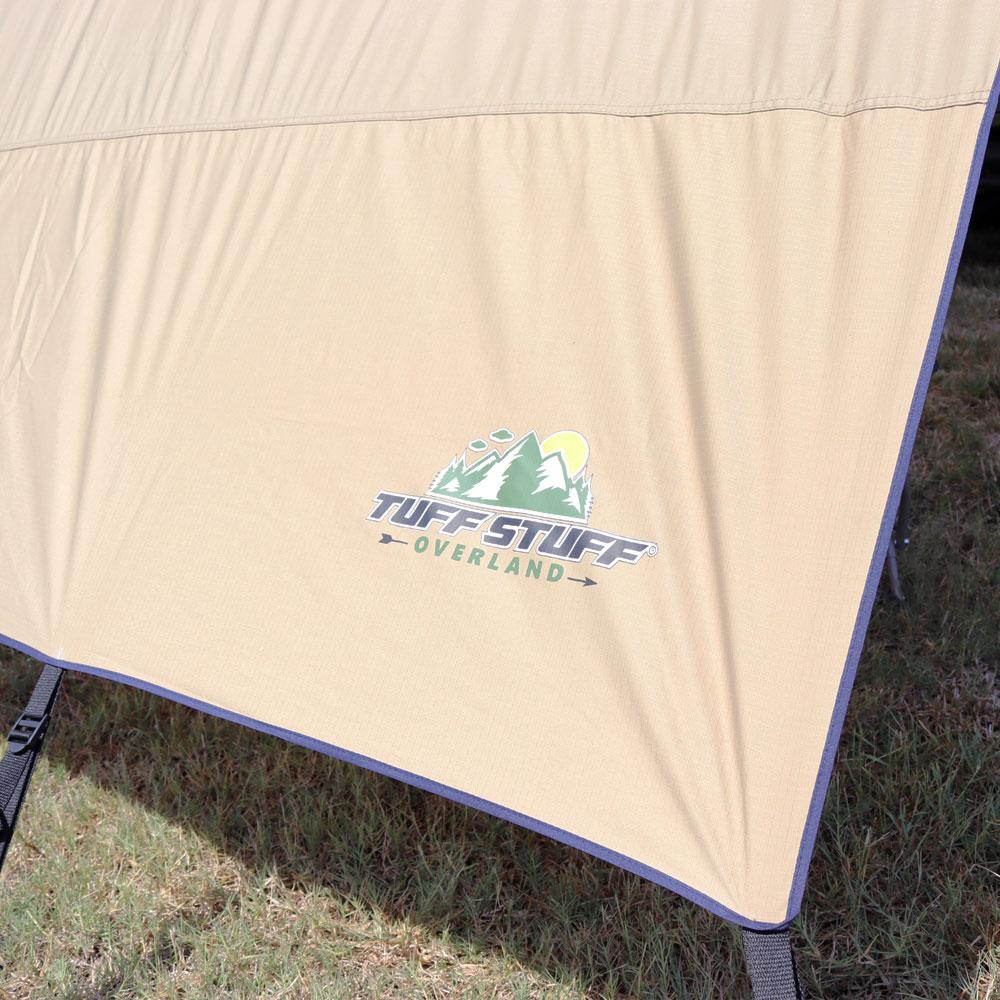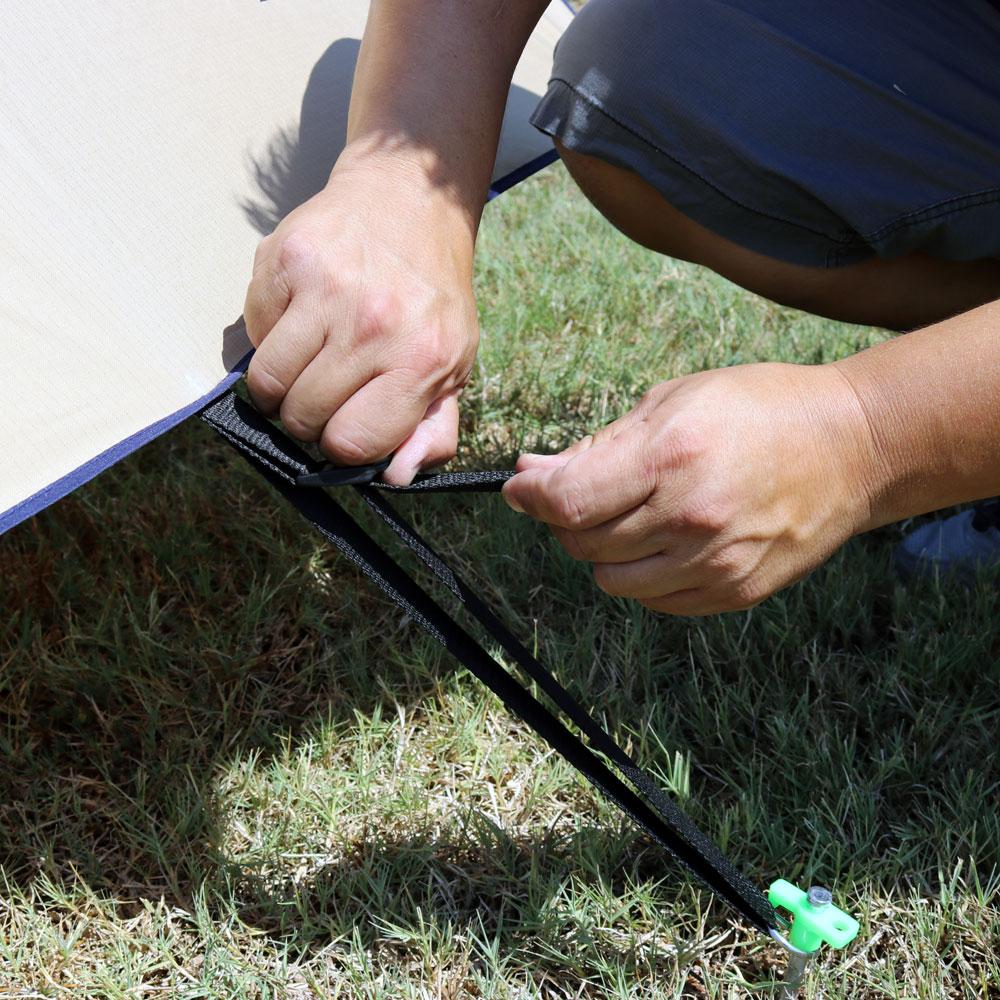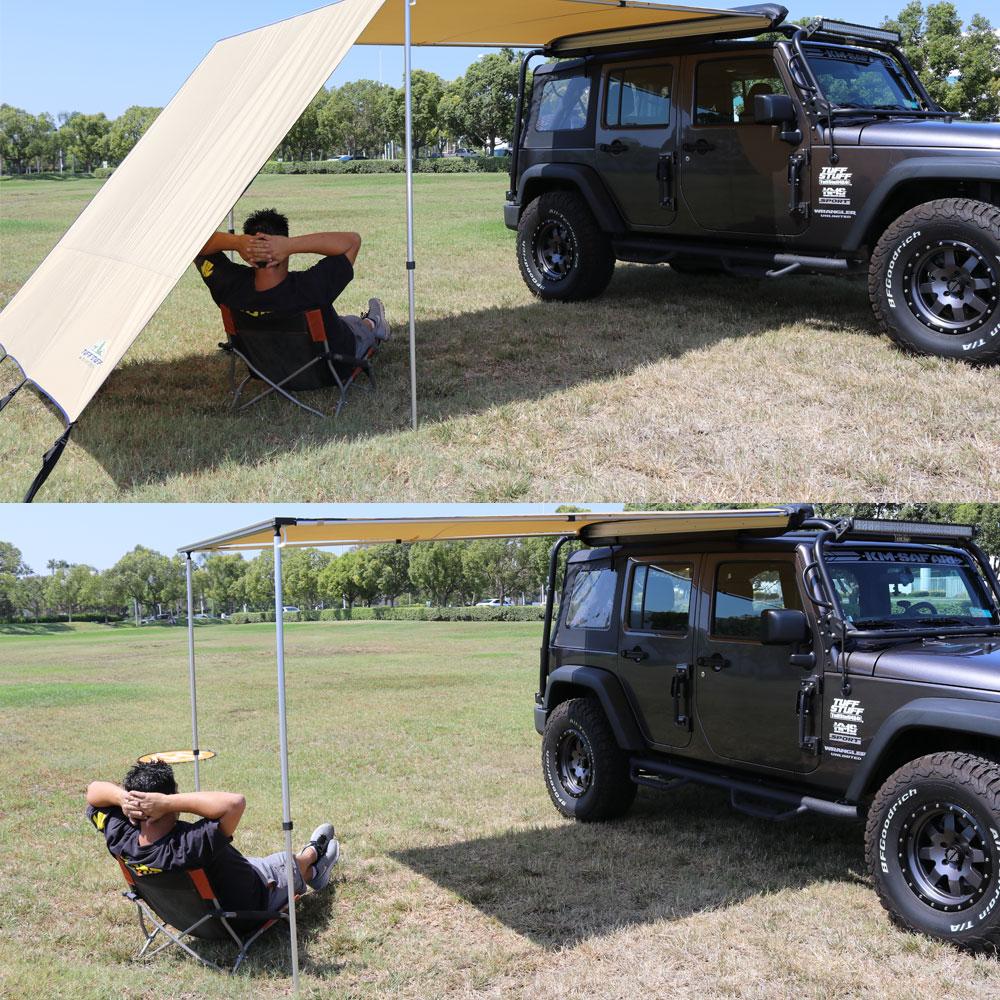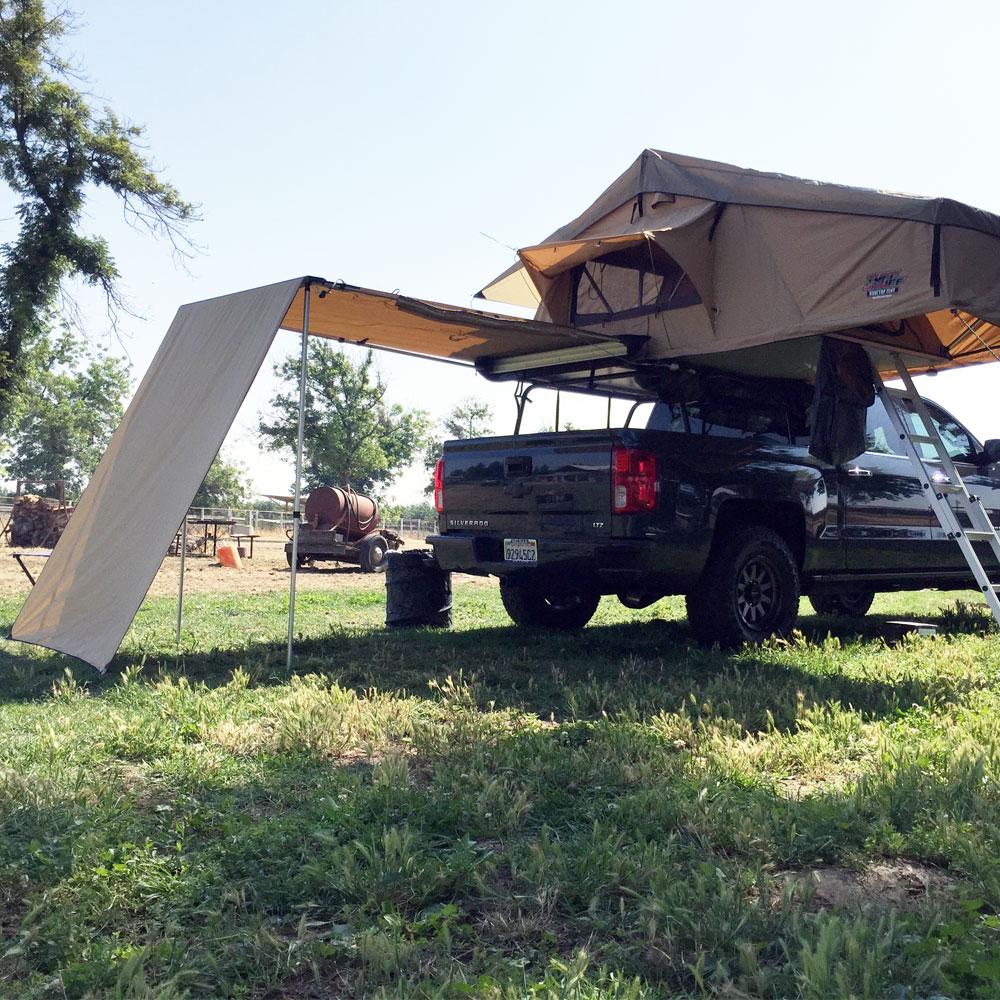 Truck or Car Awning Shade Wall, 4.5x6 Feet, Poly-Cotton Ripstop Fabric, Tan
Tuff Stuff 6 x 4.5-Foot Awning Shade Wall provides the extra shade needed for a long trip. Adjust the angle when the sun gets low or to block the wind. Adding this additional panel to your existing Tuff Stuff awning creates extra space for the rest of your crew.
FEATURES & BENEFITS:
• Adds another panel to our 6.5 x 4-foot awning for even more shade
• Made from the same rugged 280G poly-cotton Ripstop fabric as our awning
• Installs easily and quickly
Specifications
Manufactured from high quality waterproof 280G polyester/cotton (the best water-shedding material on the market)
UV rated for sun protection
Coated with polyurethane for maximum rain protection
Installs onto an existing awning in seconds
Designed for use on our 4.5 x 6-foot rooftop awning
Includes 2 qty ground stakes and 1 qty 4.5 x 6-foot panel
Installation: Easy
*Does not include awning* but you can get the Tuff Stuff® Roof Top Awning 4.5′ x 6′ here.
Instructions
Insert corner piping into the channel of your Tuff Stuff 4.5′ x 6′ Top Awning and run through the channel.
Take the stakes and stake the lower corners at a slight angle away from the end of the top awning.
Videos
**PLEASE NOTE: Upgrades, such as adjustable stake straps & velcro loops have been made to the shade wall that has not been reflected in this video**
Q & A
If I have an awning why do I need a shade wall?
Why do Jeeps have doors and not just tops? Shade walls will stop the beating sun from creeping at you during the day, they keep the waning sun from hitting you directly in the eyes while having a sunset beverage, as well as they are a great windbreak. And a wee bit of privacy from your neighbors' wandering eyes. 
Does this include the poles?
No, this is only a shade wall designed to install into our Tuff Stuff 4.5' X 6' awning. If you do not have the top awning, you will need to purchase one first.
Can this be used on other brand awnings?
Yes, however, we cannot guarantee fitment on other brand awnings, but if your awing has a round rail with a slot on the front of it, this will most likely install without an issue. Please reference the photo of the shade wall installed to understand where it is used.