Stay up to Date
Campfire Blog
Gift Cards
Choosing the perfect gift can be a challenging task, fraught with uncertainty about the recipient's preferences. Enter the Tuff Stuff Overland gift card, a versatile and thoughtful choice that stan...
best roof top tent
For intense adventures, stay in Roof Top Tents from Tuff Stuff Overland.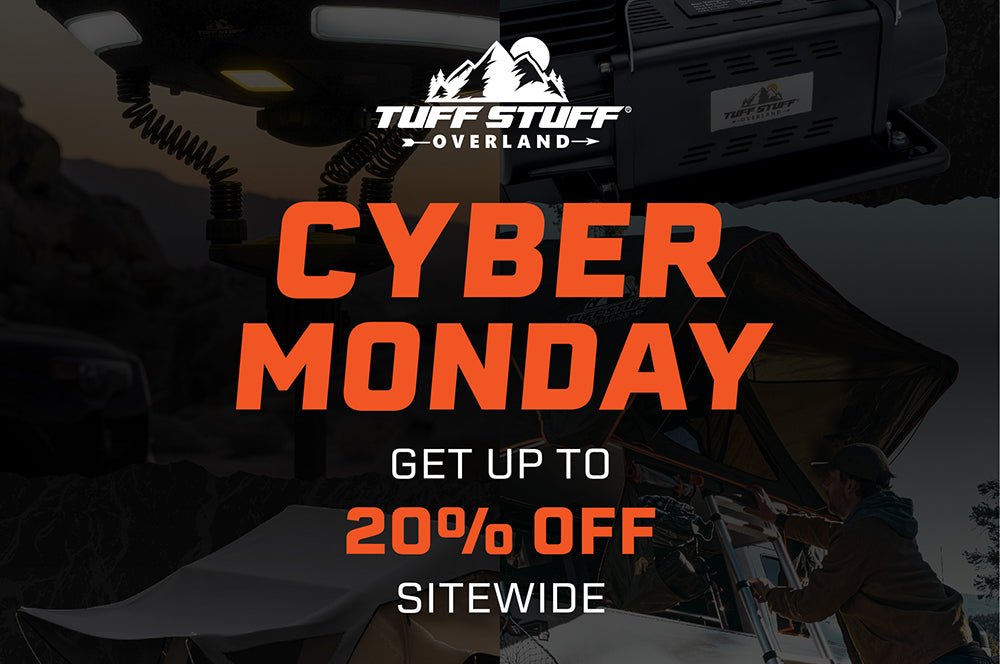 Holiday Sale
There's still time to get the latest and greatest deals from Tuff Stuff Overland with our Cyber Monday Specials. Don't miss out. They will be gone as quickly as they came!