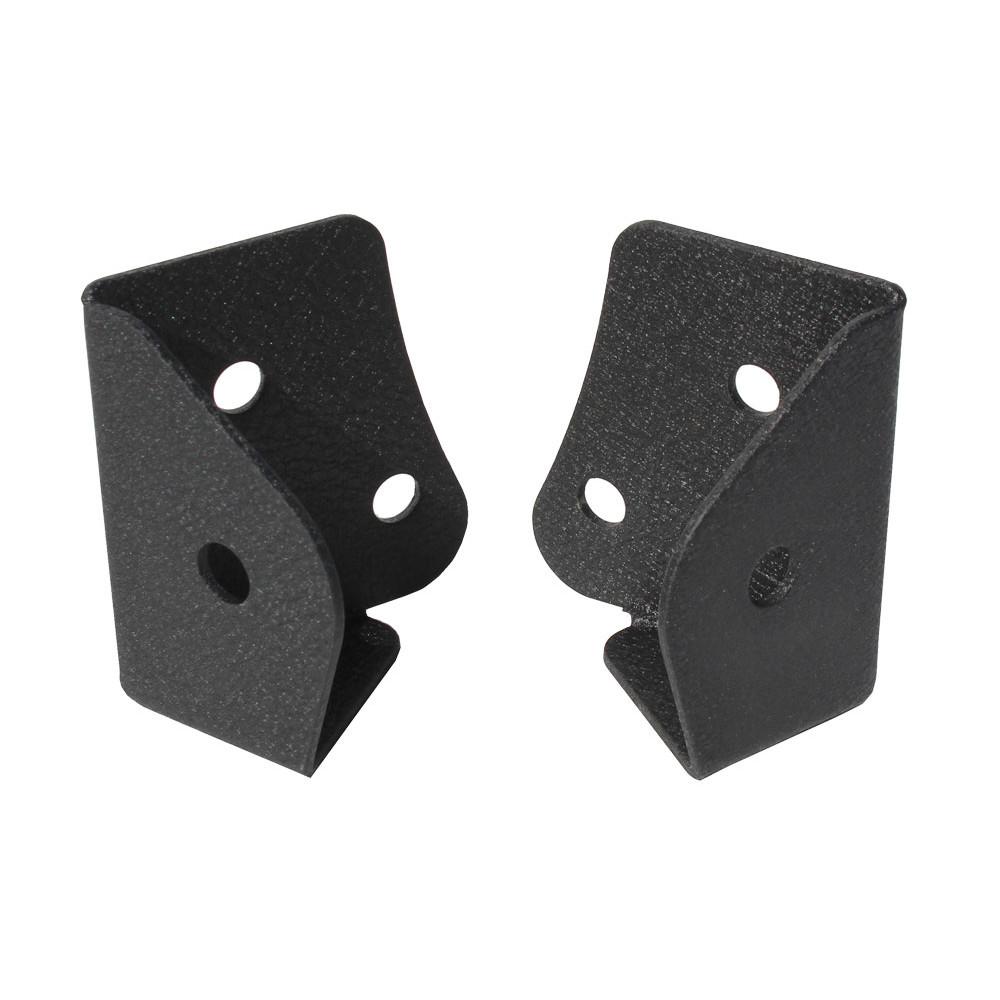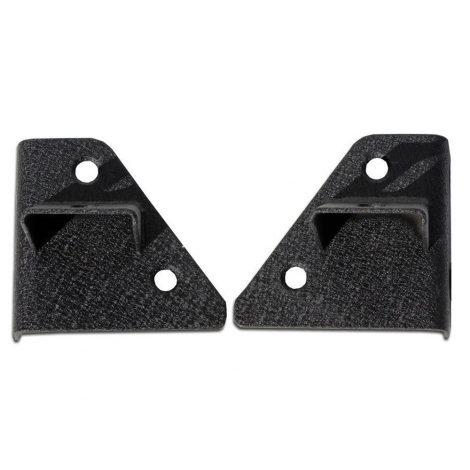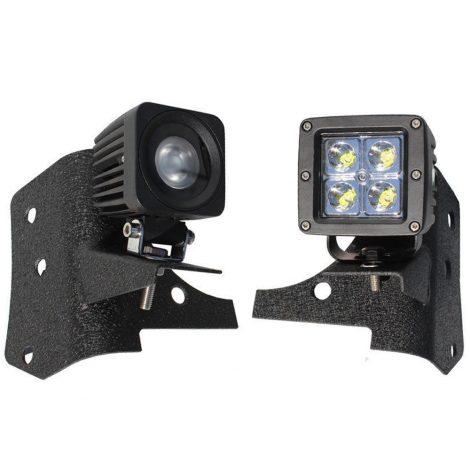 Tuff Stuff® Windshield Light Mounting Brackets
Year Range:
07-18 Jeep® Wrangler JK
Clearance Item - No Returns
Due to this item being heavily discounted, it is a Non-Returnable & Non-Exchangeable product.  There may or may not have instructions inside the box. Call or email us if you need them.
Tuff Stuff®'s upper windshield-mounted light brackets are perfect for adding more light, at an affordable price. By simply unscrewing the factory windshield bracket hardware, and adding the Tuff Stuff® Light Brackets; your Jeep® instantly gains a pedestal to mount nearly any light you want. Couple them with the Tuff Stuff® LED 2"X2" lights or any other brand lights you prefer.
We HIGHLY recommend only using a spot beam pattern so your hood doesn't flood with light.
MOUNTING
The Tuff Stuff® windshield mounting brackets utilize the factory windshield mounts & hardware. There is no cutting, drilling, or fabrication necessary. Simply remove the factory windshield brackets screws, install brackets, and re-install screws. Wiring your lights must be professionally done if you are not comfortable wiring on your own.
RECOMMENDED BEAM PATTERN
Tuff Stuff® highly recommends that you use a focused narrow beam spot pattern to avoid lighting up your hood and limiting your night vision. Using a flood pattern will illuminate your entire hood, making it very difficult to drive at night.
WINDSHIELD LIGHT BRACKETS INCLUDE
QTY. 2 - TEXTURE POWDER-COATED WINDSHIELD MOUNTING BRACKETS
PRE-DRILLED 1/2" HOLES
DESCRIPTION
Textured black for lifetime protection
Made from heavy-duty steel material
Direct bolt-on installation
Designed for mounting nearly any light from HID-LED
Re-uses factory screws (no hardware included)
FEATURES & BENEFITS
Allows you to mount nearly any type of light high for long-range light illumination
Add more lights without drilling or adding lights to your roof, limiting clearance
Sleek and low profile look, when used with the Tuff Stuff®, LED Dually style 2"X2" lights (shown in picture & sold separately)
Installation
Installation is estimated at approx 5-10 min. depending on your wiring experience and knowledge. Installation utilizes only basic hand tools.